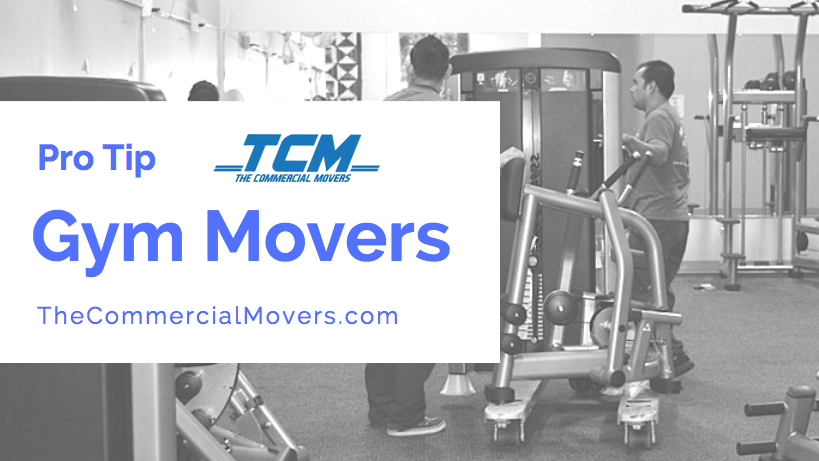 Living in a health-driven world that values and promotes ideas of maintaining a healthy diet and exercise, practicing overall good health is important to apply in daily life. Furthermore, it is becoming more popular for households to have fitness equipment in the home. The ease of being able to use exercise equipment in the home is a major reason that so many people own large gym equipment. It is also cheaper than buying into a membership at a gym or fitness club. As a result, moving companies deal with an increasing number of moves in which equipment fit in new location must be moved. Due to the special nature of this equipment, it often requires being takenapart and reassembled by a specialized service provider. Moving companies have to move exercise equipment more often in the modern times, and the practice is becoming much more commonplace.
Moving Fitness Equipment
Fitness equipment movers may not require a lot of time or labor, depending on the type of equipment that is being transported. It can be as easy as taking the handles off of a cardio machine, allowing it to fit through a tight door. On the other hand, it may be much more complex, requiring that the entire machine is taken apart. This will most likely be the case if the exercise equipment that is being moved is of a large nature, or has a lot of parts and components to it. These will all have to be taken off before the equipment is moved, or it could be accidentally damaged by the equipment at home, especially when using the incorrect company. The inclusion of computer hardware has made it possible for the user to track their fitness progress through internet-connected machines. In order to transport gym equipment such as a motor treadmill that has computer hardware, you will require a special sort of hand. Since hardware components of this technology can be damaged if the equipment is not handled with care by treadmill moves. In this situation, photos are beyond helpful when needing to filing a claim.
It is useful if there is a technician present at the beginning and end point of the move. This technician should take photos of the units before they are shipped and after they arrive at the new location. Photos will be an important aspect, not only to help with the reassembly of the exercise, but it will also help if any of your equipment is damaged and you need to file a claim.
Any fitness equipment you are taking apart should be handled with special care and attention each piece. This begins with taking off any weights and pulleys that are attached. Make sure to label all your fitness equipment packed according to the equipment that it belongs to. Any loose connections or cables should be fastened to the side of the machine and labeled. Photos will also be useful when these cables need to be reconnected. Disassembly should take place from the top to the bottom since it will be easier to remove smaller parts followed by larger parts. The larger pieces should be disassembled to make them into more manageable sizes. Pieces that come from the same area on the machine should be kept together. It will make the machine much easier to reassemble if the components are labeled with tape or actual white labels. When reassembling the machine, The Commercial movers follow these steps to establish that they are the best at handling your fitness equipment.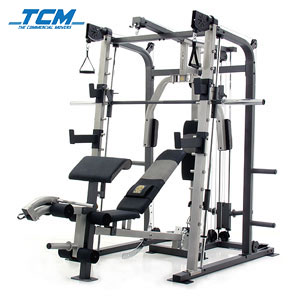 Moving Fitness Equipment
Most companies will overcharge a consumer to have their fitness equipment moved properly. It is advantageous to know the name of the company that manufactures the equipment and the model name or product number of the machines. If this information is available to you, it will reduce any confusion later on in the moving process. As a result, it will be straightforward for the moving services to find necessary information on dismantling and reassembling your fitness equipment. Understanding all of this information is also helpful when The Commercial Movers are formulating a quote for you.
Small Gym Equipment
Established home gyms typically contain free weights and barbells. Yet there may also be cardio machines and arm machines that have several different stations. Flexible rod machine equipment has also become increasingly popular in household gyms. These machines require more effort on the part of the mover to transport.
Treadmills and Cardio Equipment
Treadmills consist of many motorized and electronic parts that were not designed to be exposed to the elements. Therefore, equipment movers must take special caution when transporting these items. For example, temperature fluctuations can also lead to damage of the fragile internal parts. Interestingly, stationary bikes continue to be the easiest to move for fitness equipment movers. Since they usually have the least amount of complicated technology and moving parts that must be taken apart, they are simple to move with care.
Weight machines are also becoming increasingly popular among home gyms. In the moving industry, gym equipment movers are seeing more and more of them on their jobs. These machines contain many cable connections and snap-together pieces. This can add a lot to the process of disassembling and reassembling for the fitness equipment mover. By choosing us, the last thing you are going to look for is an exercise equipment repair service.
Gym equipment movers must know what they are working with to provide safe and easy transportation of the equipment they are responsible for. It is of utmost importance to The Commercial Movers that the appropriate steps are followed. We will ensure that nothing goes wrong during equipment moves. Making sure that every base is covered is the first step will lead to the best move that we can deliver for your California gym equipment.