Corporate Relocation

How does our service differ from that of your competitors?
Aside from the fact that we offer top notch service along with industry's highly reputed resources, we can cater to any relocation needs. There is a wide range of packages that we can customize depending on your requirements. When you are looking for relocation that consists of several employees to come along, we can give you the best rate possible.
We have previously worked with a couple of companies and each one has experienced a smooth and successful move.
Do you have a program for employees moving with a "lump sum"?
We do have several solutions for employees moving with a lump sum. The included options are: transportation agreement to employees moving with the lump sum extension, give assistance to conduct existing, or finding a new home marketing, options of container solution and many others. We always encourage you to speak with one of our company representatives. You may discuss the available options and possible solutions.
Managing Solutions
Management of the relocation can assist any organization if you ask to:
* Maintain better control of quality in the process of relocation.
* Quick adaptation of seasonal fluctuations linked to staffing without increasing the rate per relocation.
* Give continuous support for the employees who will undergo relocation in one point of contact.
* Give expert recourse to improve the productivity of employees and organization.
Corporate Relocation Services
The management process employed by companies who move their staff from one place of business to another must account for continuous employee support. Programs of corporate moving systems may differ depending on the destination, need, or size of the corporate moving companies in your area.
Achieving Quality with TCM
Reading through our regular reviews, it is easy to notice that we practice safe, efficient, and helpful services. These reviews also improve the level of customer satisfaction which is our ultimate purpose. We will always search for additional ways to ensure that we always provide the best relocation assistance. Although our competitors also offer the same promise, we stay true to our goal of maintaining customer satisfaction.
One Point-of-Contact Satisfaction
With a single interaction, you can speak with a partner in our corporate relocation company. This way, the moving manager will already have discussed the entire service to be provided from departure to the new location. It is no wonder that so many different kinds of organizations trust TCM with their moving needs.
The Real Reason: Commercial movers have an edge among the rest of the companies in the same industry. It is with similar in-depth knowledge about the necessary services for an effortless transition of employees that we take pride in. TCM aims to be a top selection and preference for our clients with trustworthy names within the corporate relocation industry.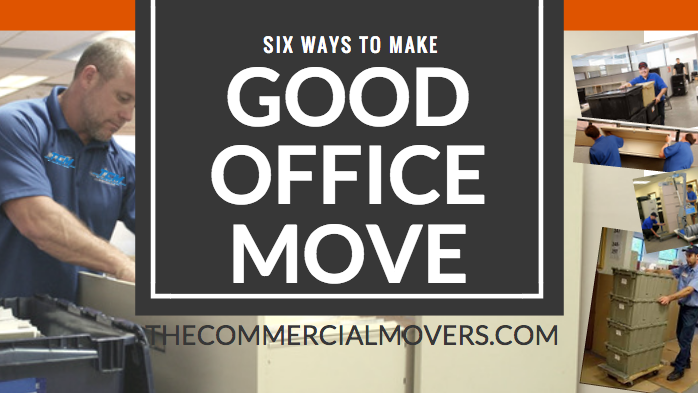 Client Collaboration:
We will work hand in hand to guarantee that there will only be a successful relocation by following this six-step procedure. We will require some details from you as well, so as to make the move a sensational breeze.
Do a pre-move assessment and make a checklist of onsite estimate
The master plan of the move should be drafted. An employee must be assigned to the contact person.
Ask for bids or quotes from different vendors and obtain services required.
To ensure that you will remain on schedule and within the budget, you need to manage and oversee the entire move.
Conduct the corporate move (We shall take care of this).
Do a follow up to make sure that satisfaction is given.
The Corporate-Relocator Special Considerations
During the first day of the relocation, it may be likely that the relocation coordinator is not aware of the range of the IT equipment. The IT systems and equipment are usually the main concern for the move and might need special considerations. Below may not be all included in the list yet is given with an equipment sample that may require special care:
* Computers and equipment such as workstations, servers, laptops, networks, scanners and the like.
* Equipment used in communication like the phone system, router, voice mail, mobile phones and others.
* Office equipment like copiers, fax machines, and time clocks etc.
* Other sorts of equipment like ones you use in your specific industry.
Moving of such pieces is not the real issue. What is most important would be its reassembly and reinstallation right on time. If you are encountering a move in the near future, be aware that businesses should minimize any downtime so as to get back on track as soon as possible. We are able to help to move, although you need to coordinate with the IT department of specific machinery prior to the move. This ensures things go where they should be. TCM are always ready to help, so do not hesitate to call us anytime and speak to one of our representatives. Since we understand how frustrating is can be to find a good corporate moving service, we are here for you. At TCM, we are always putting you first.